MARKEM IMAJE SERIES OF LINK JET PRINTER
Time: 2017/12/11 14:42:45 Popularity:320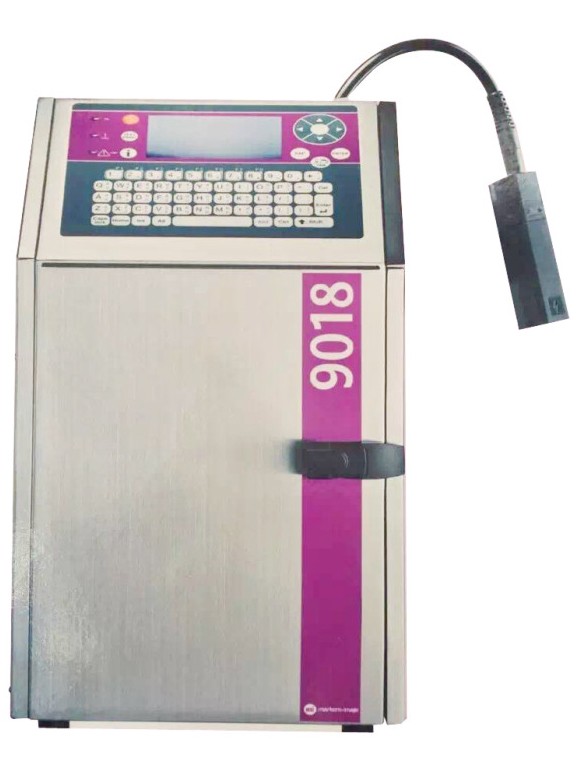 It is applicable for printing codes on variety of materials in various industies. The whole structure of the machine is made of stainless steel and conforms to IP54 safety grade. Fast booting, reliable automatic nozzle cleaning system to stablize printing quality Don't need to stop the printer, you could directly replace consumables easily and safely Intuitive user interface has shortcut keys and directly entering keys for Chinese-English.
4 years Maintenance-free design
It displays working dynamic information and online instruction, in order to assure the
machine working in the best condition all the time.
it can print up to 3 lines in automatic mode, and 4 lines in manual mode.
Printing speed: up to 3m/s, font height: from 5 points to 24 points
Character heigh: from 1.8 to 8.7mm
Chinese interface (31 languages is available in the Interface)
Information base: it can store up to 100 message.
You can directly edit graphics on the interface.
The blue backlit display shows what you see is what you get
Built-in help menu, operation instruction and fault diagnosis.
Don't need caompresed air supply
It still keeps working stability when you operate it again after it has been shut down
for few weeks.