PE FILM WRAPPING & SHRINKING MACHINE
Time: 2017/12/11 14:35:06 Popularity:339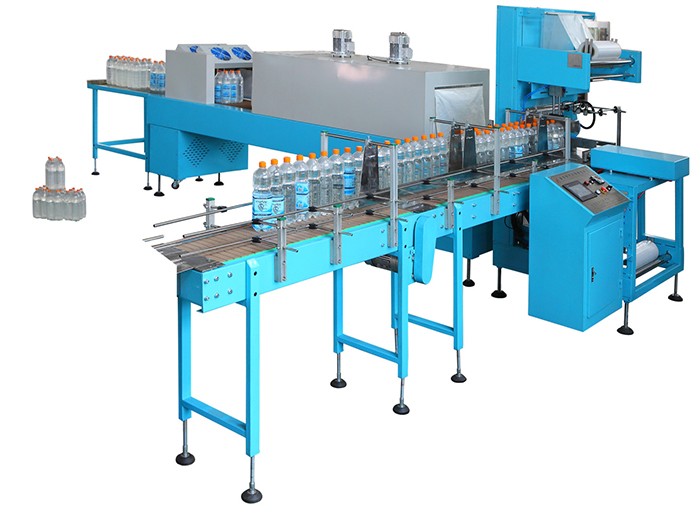 This is a fully automatic production line integrated with such processes as automatic conveying, feeding, sealing, cutting and shrinking .For large collectively counted case (box or can) packaging, it is preferred to encase with PE or PVC shrink film before shrink package.We can also design straight-line or 90 rotational drive as required by customers ' production lines,The electrical units are chosen from international famous
copanies such as:SICK,NORGEN, MISUBISHI and so on.The packed goods is neatness, suitable for long transport.
Scope of application
Suitable for such products as pop-top cans, glass bottles, beer and mineral water, to automatic shrinking and packing. Applicable for PVC and PE shrink film. Depending on customer needs, the conveyor belts may be designed as axle type or mesh type. Large parts may also complete shrink package within a short time.