ROTARY MIDDLE/HIGH SPEED SELF-ADHESIVE LABELING MACHINE
Time: 2017/12/11 14:28:31 Popularity:325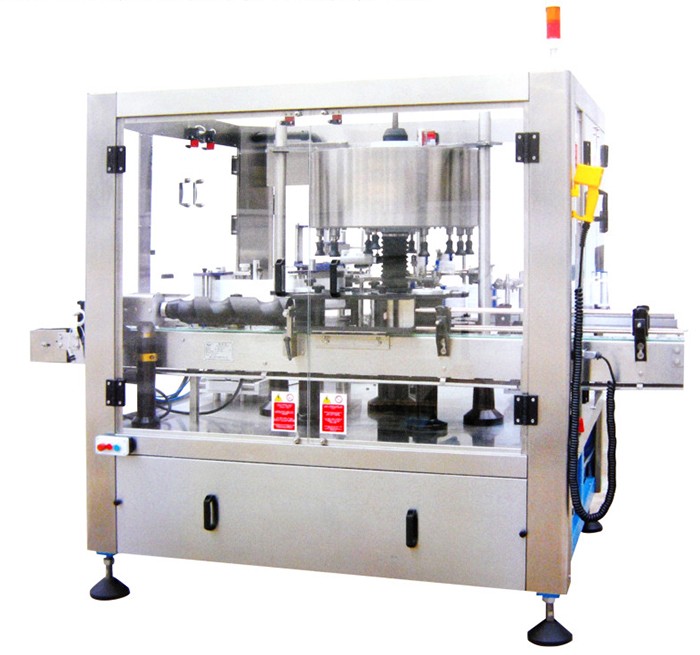 Rotary labeling machine is applicable in wine'food,beverage.phamlaceuticals and daily chemicals etc.•
It can stick square,flat,round,conic,double-conic,up-conic down-round,oval bottles, and has following labeling types,single labeling,double-
labeling,sticking body-back-neck labels,round labels for the conic labels,three sides or four sides for square bottles etc..
Achieve the mechanical orienting through spot on the bottom and side.Also can go servo orienting through visual sensor detecting the LOGO or spue line,high accuracy,especially design for the high-grade products.
Using screw dividing bottle device,Star wheel directing plate feed bottles, and transfer the bottles to the center of platform so the labeling can be accuracy. Labeling station is different from the station of linear labeling machine.lt can achieve 8 d adjustment, double pressing roller to provide labels so the labels can be tighten automatically, in the high speed the providing labels can be steady.
Equipped with many kinds of smoothing labels devices so guarantee the labeling accuracy and qualified.conceming the transparent labels, there is no sparkling,