NS SERIES EXTERIOR HEATING TYPE OF CONTINUOUSLY VACUUM CONCENTRATNG POT
Time: 2017/12/11 10:29:15 Popularity:367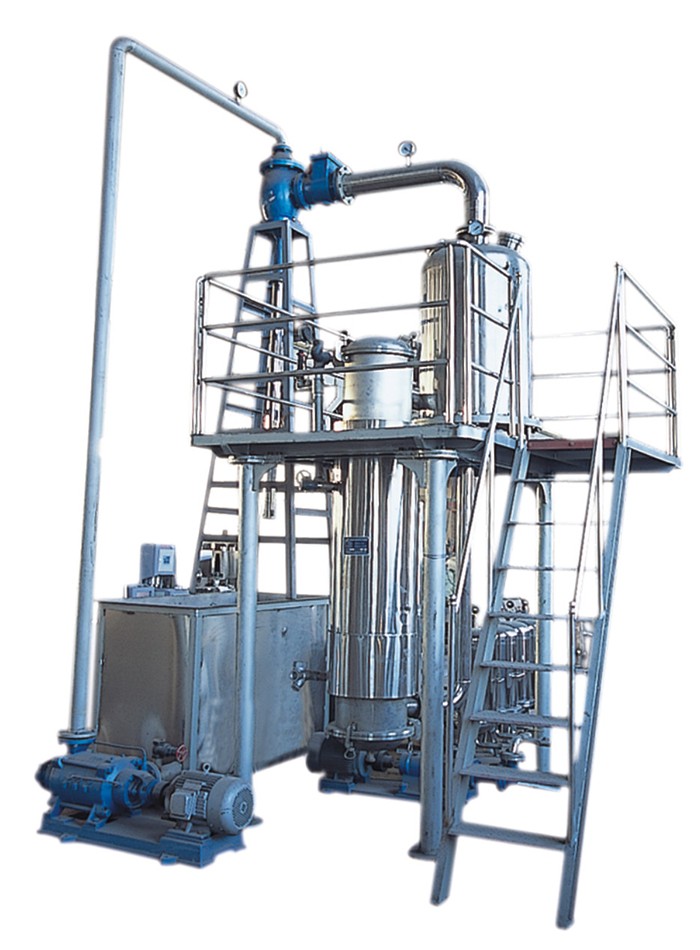 It is mainly used for concentrating heat-sensitive material (fruit juice and vegetable juice) under vacuum status. It has properties of
small area to occupy, high heat transferring efficiency, and short heating time. The medium stay in heating tube only foMO〜20 seconds,
in order to reduce danger of heat sensitive medium being decomposed, also to prevent medium from depositing and solidifying. It is ideal
concentrating equipment for small-scale factories to process fruit and vegetable.